Dr. Jonathan Harlow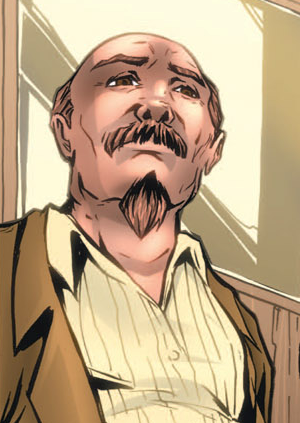 Personal Info
Full Name:
Jonathan Harlow
Title:
Doctor
Vital Statistics
Species:
Human
Additional Information
Job:
Psychatrist
Number of Issues:
10+
Comic Appearances
Appearances
First Appearance
Neverland Prelude
Last Appearance


Return of Hook
Dr. Jonathan Harlow is Nathan Cross's psychatrist. He doesn't believe that what Nathan told him happened when he was kidnapped is real until he ends up in Neverland himself.
Bio
[
]
In the Comics
[
]
Neverland: Chapter 2
[
]
Hook: Chapter 1
[
]
Dr. Harlow encouraged Nathan to come visit with him, again. He isn't sure what to make of Nathan's nightmares, but he thinks Nathan still needs to deal with his Demons even after defeating Pan.
Return of Hook

[

]
He is killed by Pan while helping Wendy and Belle rescue Nathan.
Quotes
[
]
Gallery
[
]