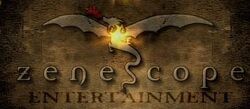 Zenescope Entertainment is the publisher of the Grimm Fairy Tales series.
History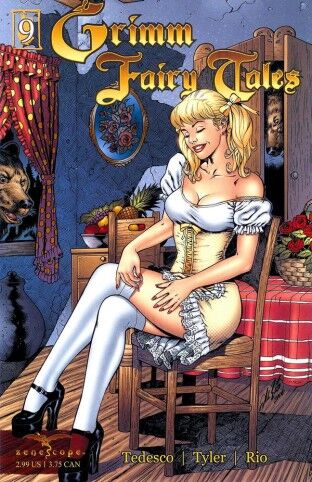 Zenescope was founded in 2005 by Joe Brusha and Ralph Tedesco, quickly becoming one of the most recognized independent comic book and graphic novel publishers in the world. Their flagship title "Grimm Fairy Tales", which is also written by Joe and Ralph, immediately found a strong audience and has certainly surpassed the expectations set by many industry insiders.
Return to Wonderland
At already more than 50 issues on shelves or in post production Grimm is one of the longest running independent comic book series on the market today. In 2006, Zenescope launched a spin-off to their Grimm series entitled "Return to Wonderland". This mini-series immediately became an even larger hit almost doubling Grimm's numbers and selling out of multiple first printings. Raven Gregory, Ralph Tedesco and Joe Brusha, the minds behind the Return series, continue to receive kudos for the quality and the success of the books.
Zenescope Publications
New Line Cinema
In addition to Grimm and Return, Zenescope has also worked with New Line Cinema, publishing 2 mini-series entitled SE7EN and Final Destination. Both are based off of the popular films of the same names. SE7EN has received much critical acclaim and fan support and Final Destination became an instant favorite with Zenescope's core readers and also found a fan in Circuit City who struck a deal to include a Zenescope comic in 80,000 "Final Destination 3" DVDs sold exclusively in Circuit City locations.
Charmed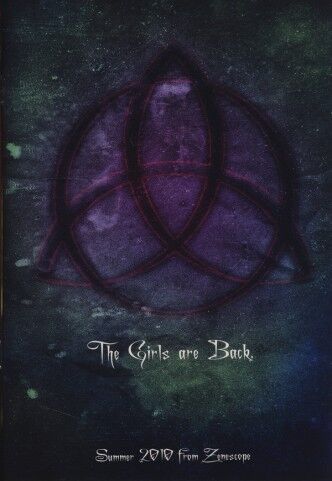 Rumors of a comic series began long before Zenescope made the news official on March 2010. Speculation had started to appear online about the possibility of a comic series much earlier however, largely due to test sketches appearing on the deviantART account of Dave Hoover which featured Holly Marie Combs, Alyssa Milano and Rose McGowan.

However Zenescope did not announce the title until the company had successfully been granted the rights from CBS Consumer Products. Despite this however, the first advertisement for the series featuring the famous triquetra symbol and the tag line "The Girls are Back" written in the series font, appeared in the December 16, 2009 issue of Zenescope comic book Escape From Wonderland #3 months before before the title had officially been announced.

The first press release from Zenecope Entertainment indicated that Charmed, based on the "ultra-popular" media franchise, would be a natural addition to the publisher's pre-existing "sultry and strong female characters". Editor-in-Chief, Ralph Tedesco, also announced that "the key to this series success is to strike a nice balance in creating a brand new, intriguing storyline for fans of the television show while also not alienating Zenescope and comic book readers who haven't really followed it before".
External Links